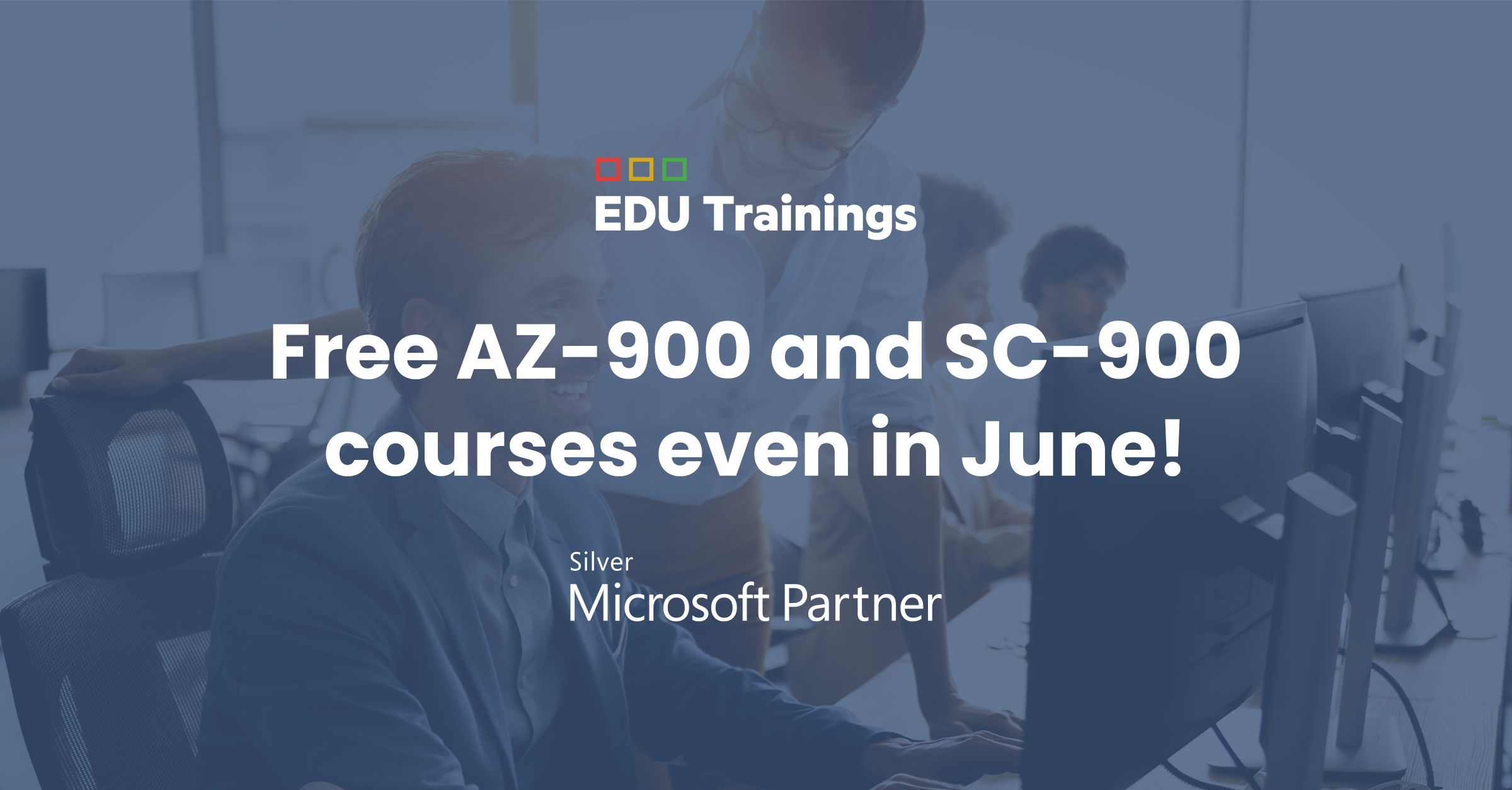 Didn't you have a chance to catch some of the free AZ-900 or SC-900 course dates? Do you still want to prepare for the international certification exam from Microsoft? We have great news for you! Your interest has forced us to extend the Microsoft Fundamentals Days with additional dates for AZ-900 and SC-900 courses. Register today. The number of participants is limited. The courses include free materials.
Even this time, you can get an internationally recognized certification exam after the course. We offer the exams to you for the price of CZK 1,300 (excluding VAT) or EUR 50 (excluding VAT). Passing the certification exam is a ticket for you to obtain a discounted price for other follow-up courses. The price is guaranteed for customers from Czechia and Slovakia. Due to Microsoft's pricing policy, it is not possible to ensure pricing in other locations.
Overview of free courses
AZ-900: Microsoft Azure Fundamentals
This course will provide foundational level knowledge of cloud services and how those services are provided with Microsoft Azure. The course can be taken as an optional first step in learning about cloud services and Microsoft Azure, before taking further Microsoft Azure or Microsoft cloud services courses. 
After completing this course, you will be able to:
Understand general cloud computing concepts
Understand core services available with Microsoft Azure
Understand security, privacy, compliance and trust with Microsoft Azure
Understand pricing and support models available with Microsoft
| | | | | |
| --- | --- | --- | --- | --- |
| Date | Language | Duration | Certification | Registration |
| 24. 06. 2021 | Czech | 1 day | Order here | Ended |
SC-900: Microsoft Security, Compliance, and Identity Fundamentals
This course provides foundational level knowledge on security, compliance, and identity concepts and related cloud-based Microsoft solutions.
After completing this course, you will be able to:
Describe the concepts of security, compliance, and identity
Describe the capabilities of Microsoft identity and access management solutions
Describe the capabilities of Microsoft security solutions 
Describe the capabilities of Microsoft compliance solutions 
| | | | | |
| --- | --- | --- | --- | --- |
| Date | Language | Duration | Certification | Registration |
| 25. 06. 2021 | Czech | 1 day | Order here | Ended |
Important information
The courses include a certificate of participation. If you are interested in the Microsoft certification exam, we will be happy to arrange it for you. You can contact us at the e-mail address This email address is being protected from spambots. You need JavaScript enabled to view it.. You can register for the course using the "Register" action button, or you can contact us at our e-mail address. If you are doing a bulk registration, please do not forget to fill in all identification data (name, surname, e-mail address, phone number) for other participants in the note of the registration form.